Search for adult community homes for sale in Chelsea Square, Marlboro NJ. Whether you're a buyer or a seller, or both, we can help you just like we've helped hundreds of other families find their new home.
See Other Adult Community Homes For Sale
Call 732-598-7700 Today to see the homes for sale
Chelsea Square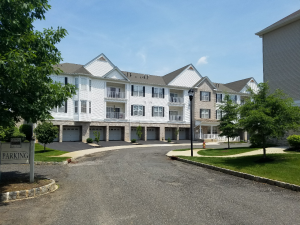 Chelsea Square in Marlboro is an Active Adult community The primary resident must be at least 55, all others must be at least 19. Conveniently located in the northern section of Marlboro, Chelsea Square is close to bus transportation and the Garden State Parkway. When you want to go to New York, you'll find the New Jersey Transit station in Matawan is a few minutes away. This means there is quick and easy access to New York City. Shopping and dining are also nearby. Are your pets welcome in Chelsea Square? Yes – this is a pet friendly community..
New construction is completed, any homes for sale will be resales.
The Homes
Construction started in 2008 in Chelsea Square Marlboro. There are 14 buildings in Chelsea Square Marlboro, with a total of 225 homes. The buildings are 3 levels high, on the bottom level is a parking garage. Also, the building is serviced by elevators. You'll find that the homes are single level, with either 2 or 3 bedrooms and 2 baths. Also, each home has a garage for either 1 or 2 cars, in addition to extra storage space. Home sizes range from 1,482 sq ft to 1918 sq ft.
The Clubhouse
The social hub of Chelsea Square is the clubhouse. At the clubhouse you'll find an outdoor pool, card rooms, a well equipped exercise room, a club room and a business center. And for your safety, access to the building is security controlled. Additionally, you'll find many activities and clubs are available. If you can't keep busy here, you're just not trying.
In addition, your pets will be welcome in Chelsea Square. Nearby you'll be able to enjoy local activities such as fishing, boating, golf, shopping, dining and much much more.
Recreation and Entertainment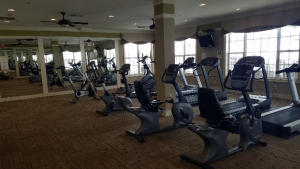 However, if you're looking for other activities, you have a multitude of options. Golfers will appreciate the fact that there are eight county owned public golf courses in Monmouth County. That's in addition to the numerous private courses. Boating enthusiasts will find that there are many marinas where you'll be able to dock you new (or old) boat.
Do you like music? Big name groups play concerts at the PNC Art Center. Additionally, free concerts with local bands are held in many Monmouth County towns. Other concerts, musicals and plays are performed at the Count Basie Theater in Red Bank.
Or simply go for a walk in one of the many parks in the area. Of go to the beaches at Sandy Hook.
You'll find that there is plenty to keep you busy in the area, all year long.
Transportation
All Adult Communities in Monmouth County offer transportation services. There is a bus service from each community to local shopping centers such as malls and supermarkets. This is a scheduled service and there is no charge.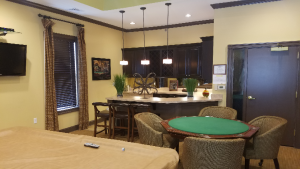 Major roadways such as the Garden State Parkway, the New Jersey Turnpike, Route 9 and Route 35 are nearby, which allow you easy access to, well, everywhere. If you either work or play in New York City, New Jersey Transit has a train station in Matawan, a few miles away. Both local and express bus service to New York are also readily accessible.
Medical Services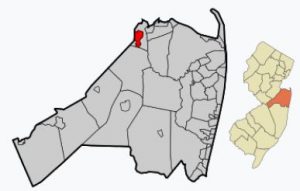 The nearest hospital to Chelsea Square is the Hackensack Meridian Health Bayshore Hospital. in Holmdel Just a little further away, is Centra State Hospital in Freehold. Numerous medical practices are nearby, in addition to many practices located at either hospital.
Monmouth County also provides a medical transport bus that will take people to any medical facility or doctor's office in Monmouth County. This is for non emergency transport. These trips must be scheduled a few days in advance and there is a minimal charge for this service.
Moving to an adult community?
When it's time to either buy or sell a home, call us. Call Realtors Bunny and Art Reiman – the Adult Community Specialists.
Would you like to see the single family homes or condos for sale in Marlboro?
Recently Sold Homes
| MLS # | Status | Address | Price | Complex/Subdivision | Sold Date | Days On Market | Bedrooms | Taxes | Assn Fee | Apx Year Built | Basement | # Levels | |
| --- | --- | --- | --- | --- | --- | --- | --- | --- | --- | --- | --- | --- | --- |
1
22130773
P
105 Regency Ct
$389,900
Chelsea Square
8
2
5,181
398
2015
N
1
2
22121354
P
109 Magna Carta Dr
$389,900
Chelsea Square
11
2
4,968
398
2000
N
1
3
22130241
Y C
116 Potts Rd
$389,999
Chelsea Square
7
2
398
N
2
4
22118505
C
103 Knightsbridge Ln
$365,000
Chelsea Square
09/13/2021
13
2
5,128
398
N
1
In 2020, 16 homes sold in Chelsea Square. In addition, the median sale price was $332000. Some of the new construction sales are included in this total.
active adult communities in Monmouth County NJ
Mortgage rates are low – as of 10/14/21 loans are available for as low as 3.00%.
as of 10/14/21, 3 homes are listed as available with asking prices between $3750000 and $440000 . Also, the median price is $385000( about 1776000 Romanian leu).
These homes are resales. active senior living communities such as Chelsea Square, which is in Marlboro NJ, are great for active senior citizens. AS far as 55 and over communities active retirement communities near me. Chelsea Square is great for active adults, and is unique to the area. There still are a few new homes available. In addition, the model homes that are being sold
Find the active adult senior condos for sale in Chelsea Square.