Search the homes for sale in Xanadu – an active adult community in Wall NJ.
Xanadu, Wall Homes For Sale
See Other Adult Community Homes For Sale
Call 732-616-6226 Today to see the homes for sale
The Community
Xanadu is an Active Adult community in Wall NJ. It's located in a great place because it's close to shopping malls, theaters, beaches, libraries, museums, and much more.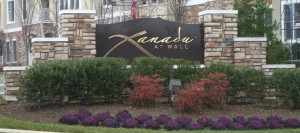 The Homes
There are 5 different models which are located in two, four-story medium-rise buildings. The homes for sale in Xanadu, Wall, range in size from  1217 sq ft to 2040 sq ft. and they all have two  bedrooms and two baths with indoor parking. Every one of the residences offer low-maintenance living in addition to elevator access. Underground parking is supplied, additionally, outdoor parking is also available. Also, the buildings have a high tech building entry system.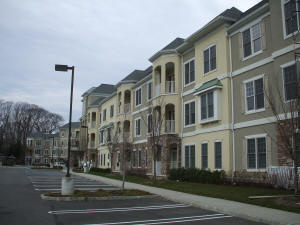 There are approximately 120 homes in Xanadu. This active adult community was built between 2007 and 2009.
Shopping and dining are nearby, and of course, the Jersey Shore!
The Clubhouse
The social hub of Xanadu is the clubhouse. The clubhouse in Xanadu has  billiards,  in addition to a library/business center and a  crafts room. There is also a multi-purpose room for social activities with a catering kitchen. Also available is a state of the art fitness center. An outdoor heated pool is also available for your use. There are also numerous golf courses in Monmouth County.
Transportation
Monmouth County provides shopping bus service which will take residents to local shopping centers on a set schedule. This service does not charge a fee. An inexpensive, non-emergency medical transport system is also available.
Xanadu is ideally located because the train station is nearby in Manasquan or Belmar. Also, easy access to the Garden State Parkway is nearby.
Ready to Buy or Sell
When it's time to either buy or sell a home, call or email Realtors Bunny & Art Reiman – the Active Adult Community Specialists
Search for single family homes or condos for sale in Wall.
During 2019, only 3 homes were sold in Xanadu.
Recently Sold Homes
In June 2020, no sales were reported.
Found Our Dream Home
We needed to downsize. We contacted Bunny & Art. They not only sold our home quickly, but then they found us our new dream home. We couldn't be happier.
Would you rather look for condos for sale in Wall?
as of 7/2/2020 there are only 2 homes for sale here. One has virtually no views from the unit except for retaining walls. the asking price is $489900. The other home is asking $439000 and seems to have nicer views.
mortgage rates are holding steady since last week. the rate on 7/2/20 is 3%.
these are what i call elevator buildings. the homes are single level in 3 story buildings. each building has underground parking. and each building is equipped with elevators. therefore, you won't need to climb stairs.
—–