Search for homes for sale in Cheesequake Village, which is in Old Bridge, NJ. In order to either buy or sell, call Bunny and Art Reiman – the Active Adult Community Specialists.
Cheesequake Village – Old Bridge NJ
See Other Adult Community Homes For Sale
Call 732-598-7700 Today to see the homes for sale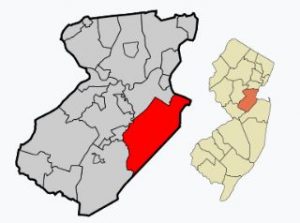 The Community
Cheesequake Village is a 55+ Active Adult community. While it's located in Old Bridge, which is in Middlesex County, it has a Matawan mailing address. Due to the fact that there are 2 different Multiple Listing Services covering the 2 towns, neither MLS has the complete set of all homes available. Therefore in order to have access to all homes available in Cheesequake Village, you need the help of a REALTOR® who belongs to both the Monmouth/Ocean MLS and the Middlesex MLS. Call the Reimans – we can help.
The home owners association is responsible for lawn maintenance and snow removal, in addition to exterior maintenance of the homes. And, one pet is welcome in Cheesequake Village.
The Homes
There are 713 homes in Cheesequake Village with either 1 or 2 bedrooms. Homes sell for under $100,000 to +- $200,000, also the homes are heated by electric. There are three styles of homes, and all of the homes are attached to other homes, including the single level ranch style homes. Also there are upper or lower level one floor condos or two story townhouses. The ownership of the homes in Cheedequake Village is condo style, which means that the association is responsible for the maintenance of the exterior of the buildings.
The Clubhouse
Cheesequake Village has a clubhouse, which is the social heart of the community. In the clubhouse you'll find that there are various clubs for almost any activity you are interested in, additionally there's an outdoor pool. Additionally, you'll find clubs, trips, social gatherings and more.
But, what if there isn't a club for your favorite activity? Then you should start a club. I'm sure other people will join with you.
Nearby you'll be able to enjoy local activities such as fishing, boating, golf, shopping, dining and much much more.
Call today to see the active adult community homes for sale in Cheesequake Village, Old Bridge NJ.
Recently Sold Homes
| MLS # | Status | Address | Price | Sold Date | Complex/Subdivision | Taxes | HOA | Bedrooms | Fireplace | # Car Garage | Model | |
| --- | --- | --- | --- | --- | --- | --- | --- | --- | --- | --- | --- | --- |
1
22116468
C
7C Georgia Ct
$168,000
08/30/2021
Cheesequake Vlg
3,203
Y
2
0
2
22117797
C
3D Texas Ct 426
$182,500
08/16/2021
Cheesequake Vlg
3,166
Y
2
0
2nd Floor
3
22117915
C
15 Georgia Ct 947
$195,000
09/02/2021
Cheesequake Vlg
2,849
Y
2
0
THE MANOR
4
22118660
C
3 Alabama Ct
$300,000
08/20/2021
Cheesequake Vlg
3,161
Y
2
0
5
22124496
C
19 Haven Dr 19
$210,000
09/09/2021
Cheesequake Vlg
2,698
Y
1
N
0
Mortgage rates remain low. As of 10/7/21 a 30 year mortgage is as low as 3.0%.