Find the homes for sale in Riviera Freehold NJ, an upscale active adult, 55 plus community. Indeed, this could be the best in Monmouth County. In order to either buy or sell, call Bunny and Art Reiman – the Active Adult Community Specialists.
See Other Adult Community Homes For Sale
Call 732-598-7700 today to make an appointment to see adult community homes
Riviera at Freehold
Riviera Freehold is an upscale, gated Active Adult community in Freehold Township. People love the location, because it's close to shopping malls, dining, theaters, beaches, libraries, museums, and much more. The association will take care of the lawn maintenance and snow removal, consequently, this means you don't have to. It's a well kept community with scenic lakes and lots of open spaces. In fact, many think it's the best active adult community in Monmouth County!
Furthermore, parks, golf courses and the Jersey Shore are minutes away. And it's easy to enjoy the free concerts in either Freehold Boro or at Raceway Mall in the summer. Live theater in Red Bank and concerts at PNC Art Center will provide many hours of entertainment.
The Homes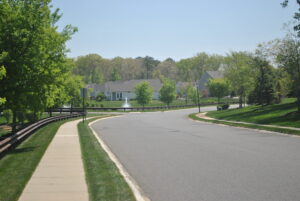 Between 2004 and 2006, about 300 luxurious single family homes in Riviera Freehold were built by Toll Brothers. The active adult homes for sale in Riviera at Freehold NJ have either 2, 3 or 4 bedrooms, high ceilings and a 2 car garage. Additionally, some homes have a loft. If the home has 2 stories, there will be dual zone heat and AC. Home sizes range from 1855 sq ft to 3278 sq ft. Decorative moldings, 8′ doors and open floor plans combine to give a sense of elegance. Additionally, the detail work in a Toll Brothers house is unparalleled. Many of the homes offer a water view of one of the five ponds or lakes in the community, while others back to woods..
The Clubhouse
There is a 12,000 sq ft clubhouse in Riviera Freehold, which is the social hub of the community. In the clubhouse you'll find concierge service, a fully equipped fitness center, and a library. A variety of activities is available to residents and guests of Riviera Freehold. Or you can simply stay in Riviera Freehold and relax at the clubhouse with your friends.
There's also a computer area for residents to use. The ballroom is the place for get-togethers and parties. In addition, you'll find card rooms and an arts and crafts room. Relax in the well stocked library with a good book. Or join your friends for a game of billiards. If you like to swim, on nice days you can relax and swim in the outdoor pool. During the colder seasons, use the indoor pool which is complete with a spa. Horseshoe pits, shuffleboard, tennis and bocce are other activities to keep you fit and busy.
Also – the Freehold Senior Center is less than one mile away. If you can't keep busy with all of these activities, you're just not trying.
While Riviera Freehold doesn't have a golf course, the Monmouth County Park System owns and operates eight golf courses which are open to Monmouth County residents. In addition, numerous private courses are nearby.
Transportation
Residents of Adult Communities in Monmouth County can take advantage of the Monmouth County Senior Citizen and disabled adults Transport bus. This bus service takes people from each community to local shopping centers such as malls and supermarkets. And it usually brings you back! This is a free scheduled service from Monmouth County..
Commuters love Riviera's location because New Jersey Transit offers bus service on Route 9, which is within walking distance. All major roadways are easily accessible from Riviera.
Medical Services
The nearest hospital is Centra State in Freehold, just minutes away. Additionally, you'll find another hospital , Jersey Shore Medical Center (and possibly another insurance plan network) 25 – 30 minutes drive in Neptune.
Another service provided by Monmouth County is a non-emergency medical transport bus that will take people to any medical facility or doctor's office in Monmouth County. These trips must be scheduled in advance, however there is a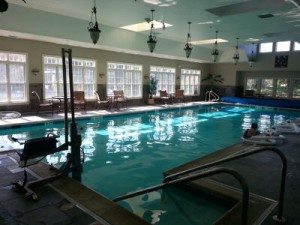 nominal charge for this service.
Moving to an adult community?
When it's time to either buy or sell a home, call us. Call Realtors Bunny and Art Reiman – the Adult Community Specialists.
Let the Reimans use their experience and knowledge make your move to an adult community as stress-free as possible.
Would you like to search for condos or single family homes for sale in Freehold?
Additional active adult communities in the area
Westlake Golf & Country Club
Four Seasons Manalapan
---
Recently Sold Homes
During 2020, 16 homes were sold in Riviera Freehold. The selling prices ranged between $419,000 and $640000. In addition, the median sale price was $509000.
| MLS # | Status | Address | Price | Sold Date | Complex/Subdivision | Taxes | HOA | Bedrooms | Fireplace | # Car Garage | Model | |
| --- | --- | --- | --- | --- | --- | --- | --- | --- | --- | --- | --- | --- |
1
22117023
C
4 Talister Ct
$632,500
09/08/2021
Riviera @ Frhld
10,879
Y
2
Y
2
EXP. BAYHILL
2
22109542
C
19 Carleton Dr
$655,000
08/02/2021
Riviera @ Frhld
10,490
Y
4
2
EXPANDED PRESWICK
homes for sale Riviera Freehold
Possibly you will be asked to enter BUY SELL HOME RIVIERA FREEHOLD if you wish to continue .
Search the homes for sale Riviera Freehold, an active adult, 55 plus community in Freehold NJ. Find your new home in this active adult freehold nj, which was built by Toll Brothers. These beautiful, upscale homes could be the best active adult community in Monmouth COunty. Currently, on 8/14/21, mortgage interest rates are about 3.0% . .
As a matter of fact, the median price of a home sold in the past 8 months was $550000.
Also, on 9/7/21 there are 2 homes for sale, and the median asking price is $569000. As a result, If you're looking to sell, now is a great time to put your home on the market. Homes typically sell for in excess of $500,000. That is equal to about 1033000 Cook Islands dollar.
best active adult community in Monmouth County
Give us a call when you are ready to see the best active adult community in Monmouth County. A reason this is best active adult community in Monmouth County is it's location and the beautiful homes.
this is a quiet location. THere are many scenic ponds to go along with lots of open areas. many homes back to woods, but quite a few have views of homes not in riviera.