These are the active adult community homes available for sale, if any, in River Vue, Brielle NJ
Call 732-598-7700 today to make an appointment to see adult community homes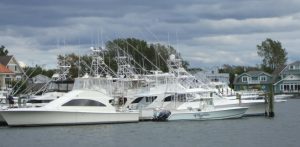 River Vue is a luxury waterfront townhouse community in Brielle, Monmouth County, NJ. River Vue is an Active Adult, 55 plus community. River Vue is ideally located. It's close to shopping malls, theaters, beaches, libraries, museums, and much more. There is also easy access to The Jersey Shore.
The homes in River Vue are located on the Manasquan River. There is a marina on-site. The homes have three levels and each has a private elevator. The townhouses have 2 bedroom, 3.5 baths and a one car garage. Many of the homes are waterfront. All homes have a fantastic view of the Manasquan River. The homes were built in 2008. There are 18 homes in River Vue.
Boat slips are available at the marina. River Vue is located minutes from the Manasquan Inlet and the ocean. You'll find many quality restaurants that you can dock your boat at.
For commuters, train service to New York is nearby. You can easily be in Red Bank for live theater, or Asbury Park for live music.
Monmouth County offers all Adult Communities transportation services. Bus service from each community will take you to local shopping centers such as malls and supermarkets. And if you're nice to the driver, you will get a ride back to your home. There is no charge for this scheduled service. There is also a medical transport bus. This will provide rides to people to any medical facility or doctor's office in Monmouth County. A minimal charge is levied for this service. And advance reservations are required.
Are you looking for info on recently closed homes in the community?
Call us at 732-598-7700 today to see the active adult community homes available for sale in River Vue, Brielle NJ