Four Seasons Upper Freehold
Four Seasons Upper Freehold is an active adult community. Whether you're buying or selling, call us. We've sold hundreds of adult community homes and we can help you too
Call 732-598-7700 Today to see the homes for sale
Four Seasons Upper Freehold
Four Seasons Upper Freehold is an 55+ / Over 55 community of 387 single family homes in Western Monmouth County. In fact, the historic borough of Allentown, which was settled in 1706, offers restaurants, antique and gift shops. While Upper Freehold offers easy access to major roadways and numerous shopping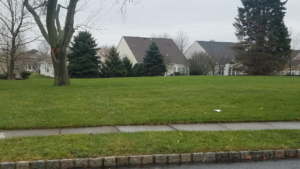 venues, it's also close to Trenton, Philadelphia and a short ride to the Jersey Shore. Also, there are numerous golf courses in the area including 8 public courses.
The Homes in Four Seasons Upper Freehold
Construction began in 2001, when K Hovnanian built 387 homes at Four Seasons at Upper Freehold, which is a gated community. It's located in a rural area with gentle rolling hills. Seven different models were available at Four Seasons at Upper Freehold, with various options such as loft, sun room etc. Furthermore, all homes have a minimum of two bedrooms and two baths. Homes with lofts can have as many as four bedrooms and three full baths while some homes have basements. However, all have 2 car garages. Sizes of the homes is between almost 1500 sq ft to more than 3600 sq ft. Since the homeowners association is responsible for cutting the grass and removing the snow, you don't have to!
The Four Seasons Upper Freehold Clubhouse
At the clubhouse in Four Seasons Upper Freehold, there are numerous activities and amenities. After all, the clubhouse is the social center of the Allentown NJ 55 and older homes community. Actually, this is where you'll go to meet new friends and socialize with your neighbors.
The clubhouse offers two card rooms, one of which features a wide-screen television, a billiards room and a crafts room Additionally, there's a fully equipped high-tech fitness center, and an outdoor pool and sauna. When the weather turns warm, relax with your friends at the outdoor pool. Additionally, outdoors you'll find tennis courts, bocce courts and a putting green.
Although Four Seasons doesn't have a golf course, the Monmouth County Park System does. In fact, the county owns and operates eight public golf courses, and these courses are available to Monmouth County residents.
Transportation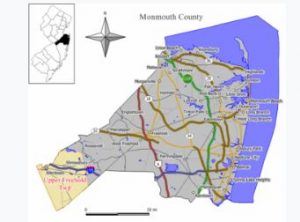 Since Route 195 is nearby, easy access to major roadways, including the New Jersey Turnpike and the Garden State Parkway is available. In addition, all Adult Communities in Monmouth County offer transportation services. Bus service from each community to local shopping centers such as malls and supermarkets is provided which is a scheduled service and there is no charge.
Train service from New Jersey Transit is nearby at the Hamilton station.
Medical Services
Nearby to Four Seasons Upper Freehold is RWJ Hospital in Hamilton. As with all hospitals, it's surrounded by numerous medical practices.
Monmouth County provides a non-emergency medical transport bus which will take people to any medical facility or doctor's office in Monmouth County. However, these trips must be scheduled a few days in advance and there is a minimal charge for this service.
Ready to Move?
When you're ready to either buy or sell a home, whether it's in Four Seasons or not, call us. We can help. Call Realtors Bunny and Art Reiman – The Adult Community Specialists. Remember – life begins at 55!
Riviera at Freehold
We were getting on in years and we couldn't maintain the big house any more. So we decided it was time to move to an adult community. We spoke with Bunny, and we selected a few homes to see. These homes were not what we wanted, but in speaking with Bunny and Art, they quickly zeroed in on what we wanted. On the second trip, we found the community we wanted to live in. After the house in Staten Island was sold, we looked at 4 homes they selected, and one was perfect for us. They recommended an attorney, a house inspector and even a good painter, and held our hands through the entire process. We heartily recommend them. They know every adult community in the area.
Chris and John Jackson
Recently Sold in Four Seasons
During 2022,14 adult community homes were sold in Four Seasons. In addition, the average sale price was $491,513.
During the past 6 months, the median sale price was $485000.
In August 2023, there weren't any sales that were reported to the MLS.
IN order to continue, you may need to enter FOUR SEASONS ALLENTOWN FOR SALE.
allentown nj 55 and older
Take advantage of today's low mortgage rates, and buy your forever home. Although rates have gone up, the average 30 year mortgage rate is about 6.51%, on 3/21/23. Also, new construction is not available. Typically, asking prices are over $400000. FUrthermore, no homes are available at this time.
find the allentown nj 55 and older homes in Four Seasons Upper Freehold. all of these luxury homes are detached. 4 Seasons is for people aged 55 and older, or 55 plus. Furthermore, active adults over 55 are welcome in the allentown nj 55 and older homes in Four Seasons Upper Freehold. It's located far away from the hustle and bustle of major metropolitan areas. While it's near cultural areas such as Princeton, it's also a reasonable drive to the jersey shore beaches.